The Journal of Vascular and Interventional Neurology (JVIN)
JVIN publishes reports of clinical and basic investigation of any aspect of the cerebral and spinal circulation and its diseases from many disciplines, including anesthesiology, critical care medicine, epidemiology, internal medicine, neurology, neuro-ophthalmology, neuropathology, neuropsychology, neurosurgery, nuclear medicine, nursing, radiology, rehabilitation, speech pathology, vascular physiology, and vascular surgery.
The Journal of NeuroInterventional Surgery (JNIS)
Journal of NeuroInterventional Surgery
is a leading journal from SNIS, focusing on neurointerventional techniques for the treatment of a range of neurological and vascular problems.
Impact Factor: 4.8
Citescore: 10.7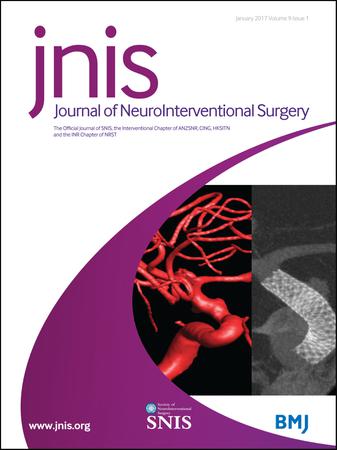 Free Member Access to JNIS
All Full MENA-SINO members have free access to JNIS. Please first logon to MENA-SINO to establish your membership.
It is only possible to access the journal after login (members only).